ROOTED LIFE MONTESSORI'S STAFF
Rooted Life Montessori is an academic therapy center designed to help children to fully reach their potential. Our unique therapists bring a variety of expertise to Rooted Life Montessori.
KATHY MACHALICA, CALP – DIRECTOR |  MONTESSORI ACADEMIC COORDINATOR | LANGUAGE THERAPY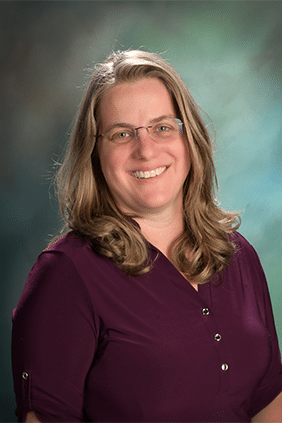 Owner | Director |Bachelors of General Studies Texas A&M Commerce| AMS Montessori 3-6 Credential | RBT | SEE Language Therapy | Search-Teach Language Therapy | Interactive Metronome Therapy
Kathy Machalica received her Bachelor's from Texas A&M University Commerce, and it was during this training to become a traditional teacher that Kathy found Montessori. For each of us, the evolution from teen/young adult into maturing parent/partner brings to the surface our "areas of improvement."  For Kathy, Montessori gently excavated her own need for positive discipline, open-ended learning, child-led teaching, organization of the mind and body, and the existence of a peaceful classroom.  This experience so captivated Kathy's heart—pulling her toward that higher calling–that it completely changed her path of education!  Kathy received her AMS Montessori Early Childhood certification from Shelton Montessori in Dallas, Tx in 2017. Through this program, she wishes to further pursue and finish her M.A.T. at Dallas Baptist University. Kathy and her husband have 4 children ages 7-16. When their 3rd child was born in 2012, they realized the very challenging, confusing, and beautiful path a learning different child will take. It was through this journey within her own family, and the families she connected along that way, that Rooted Life Montessori was conceived, grown and now fully born. Her own daughter's needs, that exceeded the skill set of the average Montessori classroom, drove Kathy to further pursue purposeful education for the learning different child. Kathy spent 3 years in the Primary Classroom, 2 years dedicated as a full time SEE, TEACH and RBT therapist, and another 2 years as the Elementary lead before moving into the role of Academic Coordinator and Director of RLM.  Through Shelton School's Outreach and Training, she is trained in the Sequential English Education (SEE) program, which is an IMSLEC and ADA accredited curriculum for dyslexia. She is certified through ALTA as a Certified Academic Language Practitioner (CALP). In addition to this, she is a Search and Teach language therapist for ages 5-7, Interactive Metronome therapist for all ages, and RBT (Registered Behavior Technician) for all ages. She had the privilege of working alongside 2 behavior therapists (Kaela' Bryant and Princess Moore in 2021-2023), and it was through this cooperative co teaching and merging of Montessori philosophy with ABA best practices that the Adaptive Behavior classroom was conceived and born.  When Kathy is not creating yet another Montessori material, she enjoys learning more about Ashtanga and Aerial Yoga, her second love. Kathy knows that the brain is neuroplastic and the single greatest tool we can teach our children is how to calm our nervous system so it can grow, build, heal and reach its highest potential.  Kathy is dedicated to envisioning and building a Montessori school where all children–regardless of their typical or atypical–development can access the "Genius Behind the Method" in their early childhood years.
JESIKA TRUJILLO-MALDONADO – PRIMARY LEAD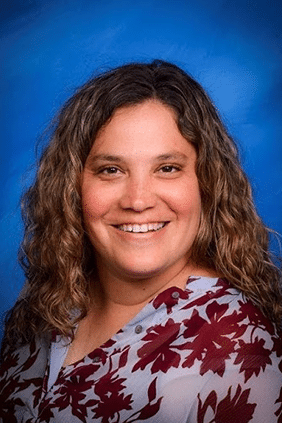 AMS Montessori 3-6 Credential | Day Care Management | RBT
Jesika received her Associate Degree in Early Childhood Education from Montessori Teacher Training Association in San Francisco, CA. Jesika comes from a deep culture of teaching and was inspired by her own father's work as a Chemistry teacher to troubled high school teens.  In addition, her uncle has Down syndrome and she was raised in a family where learning differences, accommodations and adaptations were accepted and common.  Already persuaded to reach the next generation, Jesika discovered her own passion and gifting during her introduction to early childhood development from a Montessori philosophy perspective.  Jesika was blessed to work the early years of her career under 3 guides who modeled not only the gentle, peaceful, and child led learning in the classroom, but they also embodied that mentoring for the adult learners(assistant teachers). Jesika experienced that deciding moment where she wanted not only to pursue her career in Montessori teaching and philosophy and enrich children's lives forever, but that she also wanted to be a lead teacher who helped other new Montessorians reach their highest potential. Jesika has over 20 years experience as a Montessori Primary Lead and Assistant, Toddler Assistant, Co-Director, and Curriculum Development.  She has taught across the country in Fresno, San Francisco,  and Los Angeles, California as well as Lewisville, Plano and now Burleson, Tx.  Jesika has intentionally pursued varied trainings in her continuing education encompassing Teacher Training Assistant, Day Care Management, RBT (Registered Behavior Technician), Tough to Treasured (therapeutic communication), Montessori Inclusion, Multiple Language Inclusion, Balance in the Age of Technology, and Born to Move (executive functioning) . Jesika's variety of teaching experience working with children of all walks of life, including at-risk and privileged, has honed her skills to both compassionately teach and remediate the underlying problems inherently associated with both demographics.  Jesika is skilled with all ages, but her true passion is the Primary Classroom (ages 2.5-6). Jesika is married with two adult step boys and she has two German shepherds, Noah and Nevaeh, whom she refers to as her furry babies. During Jesika's free time she enjoys walking/running her dogs, spending time with her family, diving into a good devotional, or singing Jason Aldean "like no one is watching."
Kaela' Bryant – Toddler Lead
BA Psychology| Behavior Technician
In May of 2020, Kaela Bryant received her Bachelors in Psychology from Northwestern State University in Natchitoches, Louisiana. Originally her plan was to become an Officer in the Air Force; however, Corona Virus struck and plans took an unexpected turn.  After moving to Texas, she met a friend who introduced her to a developmental Pre-School in Frisco, TX. It was there she discovered the amazing world of behavior therapy. After working as an assistant teacher for children with mental and physical disabilities, she was captivated, and continued to explore more of the educational world of behavior therapy. Kaela worked for Apara Autism for one year as a behavior technician, working 1-1 with clients of all levels of development.  She worked in variety of settings, such as classroom and in-home. As a behavior technician, Kaela learned the philosophy and science behind the teachings of ABA. Through this exposure, she learned that while the basic premise and philosophy of behavior science was sound, she did not agree with all of the teachings of ABA nor the inflexible application thereof.  As a psychology major, and having previous teaching experience in more generalized settings, she believed there was more to learn more in this field to help children reach their highest potential on their own time, in their own way.  Kaela' was sent to work at RLM as a behavior technician working with a client in an educational setting, and it was here that Kaela' was introduced to and worked alongside Montessori for a year.  As often happens with Montessori, Kaela' became smitten and bit by the "Montessori Bug", which has no cure—only life-long continuing education to learn more!  It was through her work in this private school environment working with a neuro-divergent child in a neuro-typical school and environment that the strategic pieces of individualized instruction and behavior therapy began to take a more defined shape.
Always wanting to expand her knowledge and diversify her experiences, Kaela also currently works evenings at a behavioral health hospital as a Care Coordinator for adolescent teens. This center works extensively with childhood trauma, which becomes stored in the body and mind and the resulting mental illness this presents in extreme behaviors.   Staff like Kaela' are daily implementing coping mechanisms and therapeutic strategies with these children to actively improve the trajectory of each of these teens' future life. 
Kaela' stands ready to lead the Rooted Life Montessori Toddler classroom toward age-appropriate independence with strategies, patience and compassion indwelling from her cumulative teaching experiences.  In her free time, Kaela loves to hike with her significant other and her two dogs, Cinnamon and Artemis, read, workout, travel, try new foods and she does game a little too!
TAFFIE MORRE – PRIMARY ASSISTANT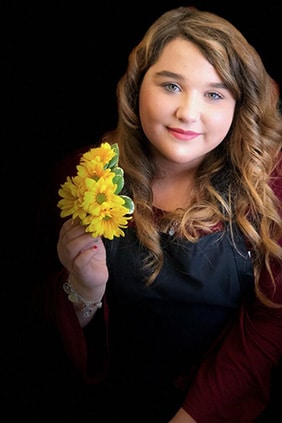 Taffie Moore was born into a "vibrant extended Italian family," as she describes it, and this strong family foundation has taught her two core values:  teamwork and loyalty.  Growing up, she always had a very close connection to her Grandmother, Nona. Nona built and ran a very successful day care called Kingdom Kids in Hurst, Tx, where Taffie grew and dreamed—one day to be a teacher herself. 
School was hard for Taffie, and she was diagnosed with Dyslexia and Esotropia (Lazy Eye) at the age of 7.   Taffie received intervention and corrective lenses from a neuro-eye Dr. at a very young age, and she was placed in Birdville ISD's special education program, which is renound in the city of Ft. Worth as the finest.  In addition, BISD has a very special inclusion program for children who learn differently.    With her mother and Grandmother as her greatest advocates, Taffie learned that you can achieve any education goal set with the right accommodations, routines, strategies and interventions.  Her personal experience with vision- and reading-related struggles led Taffie to be trained as a vision optician to help children and adults like her become properly fitted for glasses, with or without corrective prisms.
Taffie joined RLM staff in the spring of 2023 with the heart to teach.  She easily connects with the children and her keen observation skills give her an advantage with evaluating behavior motivation– she advocates for the "child's perspective" in these situations.  Her humble willingness to adapt her teaching and the physical environment when she observes a child's need is very valuable in a teacher—she learned the importance of this through the key teacher-mentors in her own life who similarly advocated for her.  
Taffie is a certified florist, and her creative and artistic abilities are enjoyed in the classroom, as well as her natural ability to bring beauty to the children's environment.  Taffie designs and implements most of the creative art extensions seen throughout the Practical Life shelves, and the cultural curriculum. 
Taffie hopes to attend Shelton Montessori to complete her EC 3-6 Montessori Primary Certification in the summers of 2024-2026.
You can find Taffie relaxing with her husband, Joseph, and her dog, White Socks watching their favorite shows or sitting by the pool.  She unwinds by sewing, crafting, embroidering and other creative endeavors.  Her large family gatherings bring out the experienced cook, and you're lucky if you get to partake in the fantastic Italian leftovers!  You can also catch Taffie at the Star wars store or re-watching the entire series.