ROOTED LIFE MONTESSORI'S STAFF
Rooted Life Montessori is an academic therapy center designed to help children to fully reach their potential. Our unique therapists bring a variety of expertise to Rooted Life Montessori.
KATHY MACHALICA, CALP – MONTESSORI ACADEMIC COORDINATOR, ELEMENTARY I LEAD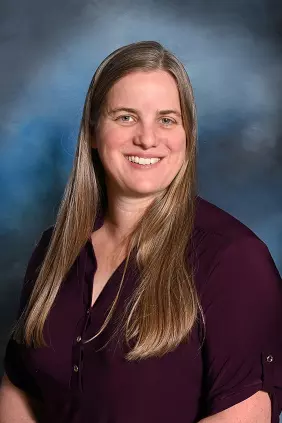 Owner / RBT / SEE Language Therapy / Search-Teach Language Therapy / Interactive Metronome Therapy / AMS Montessori 3-6 Certification
Kathy Machalica received her Bachelor's from Texas A&M University Commerce, and it was during this training to become a traditional teacher that Kathy found Montessori. The gentle discipline, the open-ended learning, the child-led teaching, and the peaceful classroom so captivated Kathy's heart that it completely changed her path of education. Kathy received her AMS Montessori Early Childhood certification from Shelton Montessori in Dallas, Tx in 2017. Through this program, she will also pursue and finish her MAT at Dallas Baptist University in Spring 2021.
Kathy and her husband have 4 children ages 4-13. When their 3rd child was born in 2012, they realized the very challenging, confusing, and beautiful path a learning different child will take. It was through this journey within her own family, and the families she connected along that way, that Rooted Life Montessori was conceived, grown and now fully born. Clara's needs drove Kathy to further pursue purposeful education for the learning different child. After 3 years in the Primary Classroom, she is now dedicating her time as a full-time therapist. Through Shelton School's Outreach and Training, she is trained in the Sequential English Education (SEE) program, which is an IMSLEC and ADA accredited curriculum for dyslexia. She is certified through ALTA as a Certified Academic Language Practitioner (CALP). In addition to this, she is a Search and Teach language therapist for ages 5-7, Interactive Metronome therapist for all ages, and RBT (Registered Behavior Technician) for all ages. When Kathy is not creating yet another Montessori material, she enjoys learning more about essential oils, her second love. Kathy is a DoTerra wellness advocate and enjoys keeping her kids healthy through the power of prayer, rest and essential oils.
---
DEBBIE HUME – CLINICAL COORDINATOR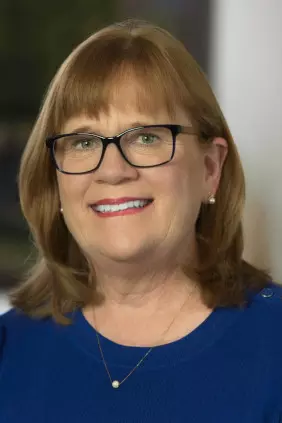 Debbie Hume is a registered nurse, licensed in Texas and has worked in the area of pediatrics and maternal child nursing in a variety of settings since 1980. She obtained a Master's Degree in Education with a specialization in learning disabilities from Columbia International University in 2008 and continued further to become a Professionally Certified Educational Therapist with the National Institute for Learning Development. Having an interest in neuroscience she went on to obtain a Master's Certificate from East Carolina University in biofeedback in 2011. In 2012 she was granted a 10 month internship with the Scottsdale Neurofeedback Institute to be trained in brain mapping and neurofeedback. She is professionally certified through BCIA in Biofeedback and Neurofeedback and obtained certification through the QEEG board as a QEEG Diplomate.
Debbie has been married to her husband Doug for 40 years and they have 3 grown children and 3 granddaughters. She and Doug live in Fort Worth, Texas with their cat named Rani and enjoy theatre, music and great restaurants. At one time, they lived in China for 2 ½ years helping orphan children and then lived in Thailand for 7 years. Debbie was the Director and Clinical Coordinator for the Special Needs Division of an International School in Chiang Mai, Thailand serving children of Christian workers across SE Asia. She currently is on the board of the International Journal of Child Development and Mental Health and is a consultant for the Rajanagarindra Institute of Child Development, Dept. of Mental Health, and Ministry of Public Health assisting them with their neurodevelopment program for the country of Thailand.
---
MERCEDES EDWARDS – PRIMARY LEAD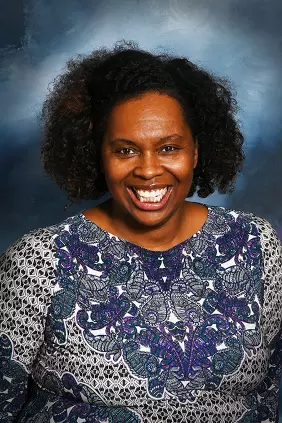 Mercedes Edwards earned a Bachelor of Science degree from Arizona State University in 1999, and holds a Texas Teaching Certificate for ages EC-6th grade.
Her career as an educator began as a researcher at Southern Methodist University. Ironically, Mercedes was tasked with studying the best practices of classroom management, teacher-child relationships, preschool progress, language acquisition, response to intervention (RTI) and school readiness. This research project created the opportunity to visit every early childhood through 2nd grade classroom in Dallas ISD, and to observe positive and negative outcomes with a variety of students and teachers. One day she entered a Montessori classroom to observe and document; that day the gap between educational theory and classroom application was bridged, and her personal philosophy on education came to completion. The peaceful management of the classroom, the independence of the children completing their daily tasks, and the keen insight of the teacher as she would scaffold the content to the child's next level was a life-path altering experience for Mercedes.
From there, Mercedes enrolled in training at the Shelton Montessori AMS EC 3-6 program so she could step into the classroom to properly apply all she had learned about early childhood development. She is confident that now fully equipped with the didactic materials and philosophy that Montessori education provides, she stands ready to take each child attending RLM from exposure of the basics through an explosive potential of their intellect and knowledge.
Mercedes is a spiritual happy mother of two. She has lived in several cities in the western United States – born and raised in Los Angeles and since has lived in Las Vegas, Phoenix, and Houston. For the last 17 years she has lived in Dallas. Mercedes loves food, music and outdoor adventures. In her free time she does yoga, works with addiction ministries, and enjoys simple things like bird watching.
---
JESIKA MALDONADO – PRIMARY CO-TEACHER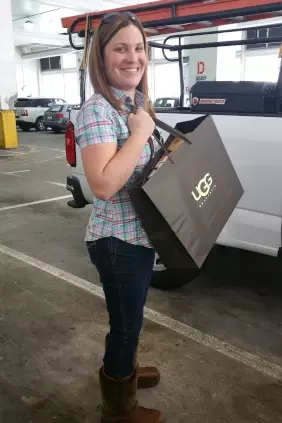 Jesika received her Associate Degree in Early Childhood Education from Montessori Teacher Training Association in San Francisco, CA. During her training in Child development classes she was introduced to Montessori Philosophy and immediately fell in love with the gentle, peaceful, and child led learning. Jesika decided at that very minute she wanted to pursue her career in Montessori teaching and Philosophy and enrich children's lives forever. Jesika has had experience as a  Montessori primary assistant teacher in California  as well  as a lead Montessori primary teacher in Los Angeles, CA and  Lewisville, TX. Throughout her teaching career she has accumulated many certifications and supplemental training encompassing all types of subjects such as medical support training, teacher training assistant, RBT (Registered Behavior Technician) knowledge course, first aid, and many others.
Jesika has 20 years of experience working with children of all ages but her true passion is the primary age group.
Jesika is married with two adult step boys. She has two white german shepherds that she refers to as her furry babies. During Jesika's free time she enjoys walking/running her dogs with her husband on the 30 acre ranch she resides on. Her and her husband also enjoy lending a hand to all the ranchers and their livestock.
Jesika also enjoys diving into the scriptures devotional every morning and spending time with her family.
---
JOYCE HUME – ADMINISTRATOR