For an Education That Runs Deep
Toddler (ages 18mo-36mo)
Primary (ages 2.5-6)
Adaptive Behavior (ages 2-6)
Lower Elementary (ages 6-9 coming soon)
At Rooted Life Montessori Academic Therapy Center and pre-school located in Burleson, Tx, we specialize in working with children who learn differently. Our Toddler, Primary, and Adaptive Behavior programs are designed to help children with and without special needs and learning disabilities find success in the classroom. Each child, like a snowflake, is unique in character and complexity, and we serve children with a variety of special needs including gifted and talented, twice exceptional, and precocious!  An individualized curriculum is plenary of meeting the needs of children working at, above, or below grade level socially and academically.  The Montessori hands-on VAKT (visual, auditory, kinesthetic and tactile) curriculum, designed by Dr. Maria Montessori, provides advantage academically, and further prepares us to provide scaffolded instruction to the child experiencing red flags associated with:  language delays, ADD, ADHD, DCD, Autism, language processing and math processing challenges (dyslexia, dyscalculia, dysgraphia, and apraxia). Using the Montessori educational approach ALONE, or COUPLED with cognitive, educational, and/or behavior  therapy programs offered within our programs, we can provide targeted stimulation, remediation and accommodation to meet students' individual learning needs.
Before we begin to help your child puzzle through their unique academic strengths and challenges, we team with the following specialists in our area to evaluate the physiological development of your child with a comprehensive hearing, vision, and Occupational Therapy exam.  All new students are required to secure these exams contingent upon enrollment, because we are confident that these coordinated services are critical to identifying and remediating these areas of physiological development that could potentially be affecting your child's early childhood development and learning.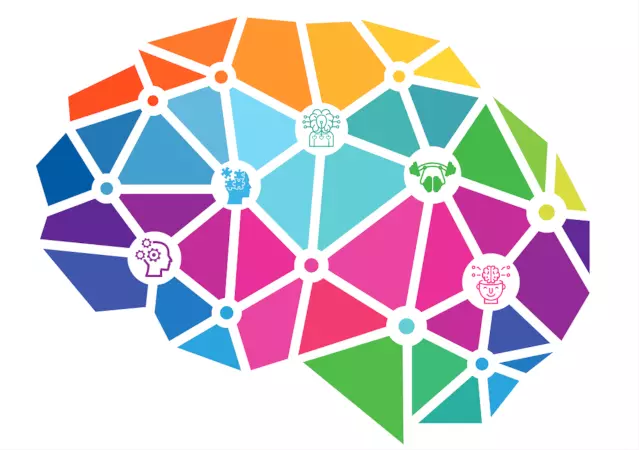 ROOTED LIFE MONTESSORI – SUMMER PROGRAM
Through our Summer Program, we isolate the foundational pillars that support learning. We'll explore with intention, the depths of change that exist within those pillars, facilitating change in learning patterns. Your child begins a journey into the world of identifying their own connections through brain and body awareness. An iceberg is often used to represent the conscious mind, the tip of the iceberg, while the unconscious mind describes what is unseen. Just as the majority of the iceberg is beneath the surface, so too is your child's learning success. Everything beneath the water is connected to things we don't actually see. Click below to join us on our exploration and learn more about Brain Connection Summer Camp.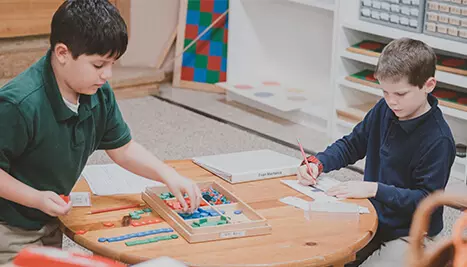 Rooted Life Montessori is an AMS affiliated Montessori School and Academic Therapy Center that staffs AMS or AMI trained teachers in each Montessori classroom. The distinguishing difference of Montessori is our individualized approach to each child's education and our hands-on approach to learning. This instruction is made possible by a unique design of highly specialized materials within the child's reach.

C-L-A-P COORDINATION, LANGUAGE, ATTENTION, PERCEPTION
According to Dr. Maria Montessori, children ages 0-6 intake sensory information from the environment through a process called "Constructivism", and this development is seen along separate tracks in the developmental areas of coordination (fine and gross motor), language (receptive, expressive and articulation), attention (ability to filter stimuli, ability to attend) and perception (visual and auditory). Dr. Joyce Pickering, a 50 year Montessori and Executive Director Emerita of Shelton School, Dallas, Tx, states that "if a child experiences uneven development from 0-3 in these four areas of CLAP, then the ability to integrate and consolidate these skills from ages 3 to 6 will also be unequal and underdeveloped; affecting language, cognitive ability, executive functioning and emotional intelligence."
At Rooted Life Montessori, our initial intake screening and evaluation tools are specifically targeted to identify these four areas of early childhood development so your child can succeed in elementary school.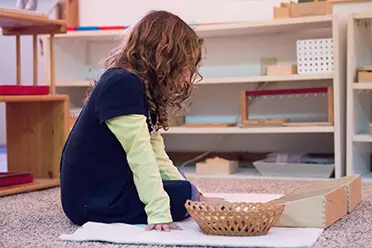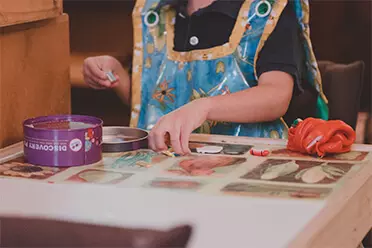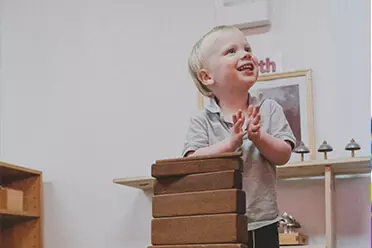 HOW THINKING DIFFERENTLY ABOUT THE BRAIN SETS US APART
As psychology has progressed so too have the advancements in understanding the human brain. In truth, no two brains are alike, even if two special needs children have the same diagnosed learning issue such as ADD and ADHD their brain chemistry and activity might be completely different. Our teachers  understand that no two children are alike, and that's what sets us apart. Dr. Daniel Amen believes that the brain is neuroplastic (can and does change), and that psychology (like other medical fields) should have measurable and individualized data leading to diagnosis and intervention.  This Ted Talk by Dr. Daniel Amen explores how our understanding of the human brain has developed and evolved in as little as 10 years.