INTERACTIVE METRONOME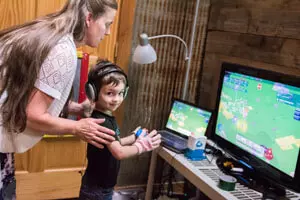 Interactive Metronome® (IM) is a technology-based game that improves human timing which is essential for all neurological functions. IM is not only fun, but it is proven to increase cognitive and motor skills. So whether your child loves sports, reading or both, Interactive Metronome can help him/her improve in every area!
ACCORDING TO INTERACTIVE METRONOME:
Focus and concentration are dependent on the domain-general mechanism, or "jack of all trades" mechanism, of timing. While domain-general might sound foreign, it is actually a principle at play right now in your brain. Much of our lives revolve around timing. Reading relies on timing. Sleep cycles rely on brain timing. Speaking is all about pauses and timing. Walking in rhythm relies on coordinated, timed movement, as does dancing; even baking cookies is a matter of timing. Synchronizing the body's "internal clock" helps the functional brain networks communicate rhythmically and efficiently.
The efficient communication between the brain and body allows all systems to be working at peak levels. When everything is working at the optimum level, the brain's cognitive processes are free to work on memory, processing and coordinating action, all while still maintaining focus!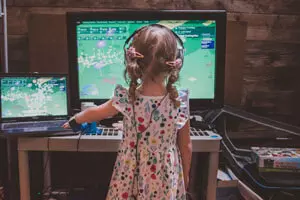 IM is the only training program that improves timing in the brain in an organized, systematic, flexible and engaging format. Research shows that combining whole body movements with cognitive tasks leads to overall better outcomes. IM is a patented and unique training tool that challenges thinking and movement simultaneously, providing real-time millisecond feedback to help synchronize the body's "internal clock."
In fact, a study from Baylor University reveals that students who received "just 15 minutes of IM training, four days a week" in addition to language and reading intervention, demonstrated significant improvement in reading rate, fluency and comprehension over students who just received language and reading instruction.